Laminated Glass Properties
Laminated glass has the quality of holding together when shattered. In the event of breaking, it is held in place by an interlayer, between its two or more layers of glass.
Laminated Glass Applications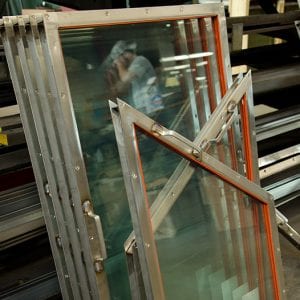 Widely used as safety glass, laminated glass is fabricated by combining one or more layers of PVB through heating and pressing processes. It is ideal for blast-resistant windshields, armored vehicle glass, and machining equipment viewing windows.
Plastic inter-layers in laminated glass make its cutting difficult. Our laminated glass fabrication capabilities include the development and processing of laminated glass to meet the needs and specifications of a broad application range. Make Cincinnati Gasket & Industrial Glass your preferred laminated glass supplier.
Laminated glass features include:
Good sound insulation
High safety performance
Ultraviolet radiation prevention
Sun filtering
Water pressure resistant